15 Oct

Pharmacy Technician Day: Let's Celebrate
Tuesday October 15, 2019: National Pharmacy Technician Day!
Help us celebrate all the Pharma Techs out there by showing support and appreciation for all the work they do.  If you are one of them, we thank you for the work you do to ensure our pharmacies are kept safe, organized and run efficiently.  Not to mention all the efforts you do to ensure patients receive their medications accurately. Big kudos to you!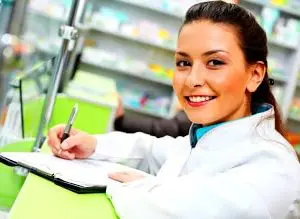 What is a Pharma Tech? CPhTs help support the healthcare mission to maximize overall health outcomes through medication compliance and regulation.  Their efforts are greatly needed and appreciated to ensure the highest quality of care is given to our patients.
If you are interested in a position that highlights the skills of attention to detail, competency, professionalism, patient-oriented and a team player, this line of work might be right for you.  A Pharma Technician has a significant role to assist a pharmacist in dispensing medications to patients.  They also help to ensure medication orders are made, phone calls are answered and information is provided to patients and other healthcare professionals.  Pharma techs also receive prescription orders and verify insurance coverage.
All job duties can depend on the work setting, staff support as well as state and local laws and regulations.
If you work with a Pharma Tech, take the time to thank them on October 15th for all their hard work and the role they play in your workplace.
For more information about becoming a Pharmacy Technician through We Care Online, we have put together a full page of information covering topics such as salary expectations, what you will wear on the  job, the characteristics of this job, the do's and dont's, the training programs and the certification as CPhT, the PTCB and the PTCE, etc. Click on the links below:
Pharmacy Technician Certification Training
and
https://wecareonlineclasses.com/courses2/all-states/pharmacy-technician/
(Visited 49 times, 1 visits today)