May 6 through May 12, 2019 is recognized as National Nurses Week.  May 12, 2019 is the International Nurses day.  The Bureau of Labor Statistics estimates that in 2018 there were roughly 2.9 million nurses employed in the United States.  If you are a nurse, nurse practitioner, nursing assistant, thank you for all you do!  In honor of Nurses week, here are some interesting facts about the nursing profession you may or may not be aware of.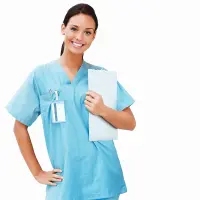 Nurses are the largest health care profession. As mentioned above, nearly 3 million people are employed as nurses and this will continue to steadily increase as the need for nurses increases.
Nurses work in over 100 different professions. Nurses can work in very specialized settings and some categories can include surgical, family practice, management and more.
Nursing is versatile. Not only can nurses travel and work across the United States, but they can be utilized all over the world.
Of all the healthcare students, nursing students equal over half of them.
On average, nurses can walk roughly 4 miles a day on the job.
In the United States, the Bellevue Hospital School of Nursing was the first school of nursing and it began in 1873.
Nursing dates back to 250 B.C. in India.
The states with the most employed nurses include California, Texas, New York, Florida and Pennsylvania, according to the Bureau of Labor Statistics.

If you work in the healthcare field, know someone who is a nurse, utilize the healthcare field as a patient or encounter a nurse, take the time to thank them for all of their hard work this week and all year round!

Sources:
https://www.bls.gov/oes/current/oes291141.htm
https://nhcps.com/you-should-know-these-ten-remarkable-facts-about-nursing/
https://www.americannursetoday.com/facts-nursing-career/