04 Feb

Beating the Winter Blues

Posted at 12:27h

in

activities director

,

babies

,

back to school

,

bosses

,

career

,

caregivers

,

certified nurse aide

,

elder care

,

excercise

,

family

,

job

,

mom

,

School

,

staff

,

student

,

supervisor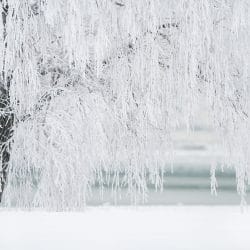 The winter months can be challenging for many people who live in harsh areas of the country where sunlight is limited. Cold weather and less daylight can have effects on one's mood. For some, winter months can bring about the need for more sleep and a drop in one's overall mood. Known as the winter blues, some people can experience symptoms of major depression, anxiety, decrease in physical activity, weight gain, irritability, loss of interest in normal activities and more. This is known as Season Affective Disorder. For those battling minor winter blues, there are things you can do to fight it.
Here are some ideas to beat the winter blues:
• Focus on turning the winter months into a season of new adventures: explore different hobbies, take a trip, read books, watch new movies
• Start a new project
• Share your feelings with a loved one
• Embrace the cold season by dressing appropriately for the weather
• Enjoy cold weather activities such as sitting by the fire and eating warm foods
The winter blues do not have to dampen your whole season this year. Acknowledge how you are feeling and try some of these new activities to help brighten your mood. The winter blues however can be more challenging to overcome than simply changing your activities. If you have concerns about your winter blues, or the health of someone you know or care for, talk with a healthcare provider today. For more information on Seasonal Affective Disorder, check out these resources below.
Information was also sources from the following sites:
https://www.psychologytoday.com/us/conditions/seasonal-affective-disorder
https://www.nimh.nih.gov/health/publications/seasonal-affective-disorder/index.shtml
https://www.everydayhealth.com/columns/therese-borchard-sanity-break/ways-fight-off-winterblues/
(Visited 245 times, 1 visits today)