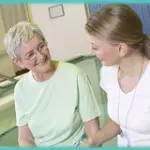 16 Jan

Activity Director

Posted at 19:01h

in

activities

,

activities director

,

activity director

,

aging

,

alzheimers

,

assisted living

,

career

,

caregivers

,

continuing education

,

elder care

,

healthcare

,

hospital

,

job

,

job skills

,

long term care

,

Nursing Home

,

online classes

,

residents

,

School

,

student

,

tools

,

training

,

we care online

,

working

Have you ever wanted a job where you are in charge of planning an event and coordinating the implementation of the event?  And do you love working with people and enjoy creating activities they can also enjoy?  If you said yes to these, then an Activity Director might be a job for you to explore.  This week we will be taking a closer look at the required skills, basic job duties and education requirements of an Activity Director.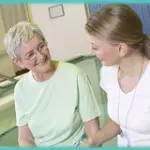 What is an Activity Director?
The basic role of an Activity Director is to plan and coordinate activities for individuals living in care facilities.  Many Activity Directors are responsible for working with their facility's budget and coordinating with internal and external parties to create appropriate activities for their residents.  These activities are essential to providing residents with a schedule, entertainment, and an opportunity to learn new skills.  It also provides them the opportunity to exercise their physical/cognitive abilities.  Most long-term care facilities including nursing homes have an Activity Director on staff.
Skills
Some essential skills of an Activity Director are friendliness, organization, timeliness, communication, and patience.  An Activity Director should be able to feel comfortable working with a group of people and teaching them the activity at hand.  An Activity Director should also be creative and resourceful to implement new activities.  Leadership skills including, giving directions are also important, along with knowledge on budgeting and accessing resources.  An Activity Director should also have knowledge regarding the population they are working with.
An Activity Director is an essential position within the long-term care facility system.  
Later in the week we will explore education requirements and more specific job duties of an Activity Director.  Stay tuned!
To explore more about becoming an Activities Director through We Care Online, click here: http://wecareonlineclasses.blogspot.com/2011/01/activity-director.html
(Visited 269 times, 1 visits today)