20 Sep

A Warm Handoff

A vital part of the healing process comes when a patient trusts the care team around them.  Shift changes or other transitions in a care team can add undue stress unless done tactfully.  This is where a "warm handoff" comes in.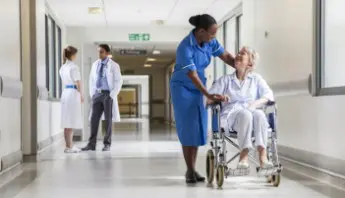 A warm handoff is a thorough connection between current and new healthcare treatment and occurs between two or more members of the healthcare team, when care is being changed.  It also occurs in front of the patient being treated.  It is important that both the healthcare team and patient work do their part to ensure the warm handoff is effective.  While a warm handoff is not a requirement in all treatment facilities, it is a practice that is typically well received by both patients and healthcare teams.  A warm handoff is especially important in a patient's care when your rotation is ending.  It can also be necessary when introducing new staff or treatment methods to a patient.  A warm handoff can be a time for patients to ask questions and clarify information.
Warm handoffs are important for many reasons.  They are a way to hold the treatment team accountable for the care they are providing, demonstrate great customer service and help close the gap in any transfers of care.  Warm handoffs can improve patient safety and ensure better follow through in patient care.  For the patient, warm handoffs can increase rapport with their healthcare team and allow them to be play a bigger part in their own treatment.  For both the healthcare provider and the patient, a warm handoff improves overall communication and can lead to excellent patient care.
Stay tuned for some warm handoff examples as well as a warm handoff checklist that can be helpful if you are providing care or are receiving care.  Source: https://www.ahrq.gov/professionals/quality-patient-safety/patient-family-engagement/pfeprimarycare/interventions/warmhandoff.html
(Visited 51 times, 1 visits today)